"Leaders' job #1 is providing safety for others, and then creating connection. When feeling safe and connected, people can unleash their innate genius for innovation, intelligence, capacity for learning and pursuit of excellence."
— Dr. Sunnie Giles
Meet Sunnie Giles
Dr. Sunnie is a new generation leadership expert whose work helps maximize human and organizational potential. By combining her unique expertise in advanced neuroscience, complex adaptive systems approach and business, she has innovated a breakthrough program called Quantum Leadership. Dr. Sunnie's methodology has helped hundreds of leaders overcome obstacles in order to create immediate, meaningful and permanent change.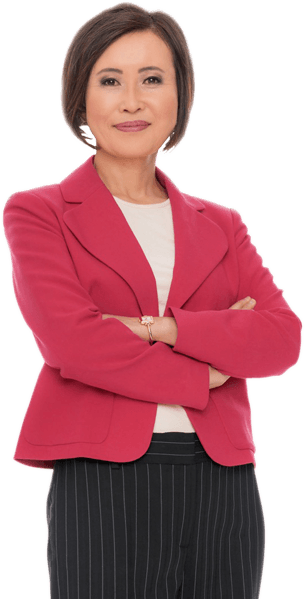 Professional Certified Executive Coach
Effective Leadership
"Neuroscience research reveals that the human brain operates on a hierarchy of safety, connection and learning. Effective leadership must address the two fundamental human needs once the basic safety needs are met – connection and growth.
Ineffective communication stifles connection and ineffective learning impedes growth.
Effective leadership starts from within – with self-management. On the foundation, then it provides connection and facilitates learning. Constant learning through iterative experimentation and transparent communication transforms the organization to produce industry game-changing innovation.
Schedule an Inquiry with Dr. Sunnie
Sign up for Dr. Sunnie's monthly newsletter
How does she do it?
Dr. Sunnie provides solutions for three major limitations in current leadership development approaches: how, why and what of learning programs.
In terms of how we currently approach leadership learning, ineffective learning results from failing to incorporate two principles: (1) complex adaptive systems and (2) neuroscience.
(1) Current learning models aim to change an individual component in isolation from the system and the environment. Any individual change isolated from the system s/he is part runs into the system's resistance and hence the effect of change is limited and short-lived.
(2) The target of change is directed only on what is visible on the outside: Without addressing the root cause—the subconscious set of beliefs and behavior patterns—it is inevitable that the learning is temporary.
In terms of the why of learning, there is no quantifiable mechanism to prioritize what to focus on, which deprioritizes learning in the leader's busy schedule and mind when faced with other competing priorities with more tangible ROI.
In terms of the what of learning, effective leadership must directly deliver on business objectives, such as innovation.
Dr. Sunnie has developed a powerful program, first and only in the industry, that resolves all of these limitations. With her expertise in advanced neuroscience, complex adaptive systems approach and business executive experience, she transforms leaders into a powerhouse of innovation.
Dr. Sunnie's Qualifications
Ph.D. in Marriage and Family Therapy (systemic psychology), Brigham Young University
MBA, University of Chicago, Booth School of Business
Professional Certified Coach credentialed by International Coach Federation (ICF)
Graduate of Coachville Center for Coaching Mastery program / Accredited Coach Training Program (ACTP)
Former Vice President of Strategic Marketing and Insights, Experian
Former Vice President of Marketing, Broadbridge ($2.5B B2B Financial Solutions Company)
Former General Manager of Corporate Brand Marketing, Samsung
Former Program Director & Global Brand Strategist, IBM
Former Manager of Business Strategy Consulting, Accenture
Former Senior Financial Analyst & CPA, Baxter
Sign up for Dr. Sunnie's monthly newsletter
Thank you for your interest. You will receive her new thoughts, articles published and speaking events before anyone else.