"Leaders' job #1 is providing safety for others, and then creating connection. When feeling safe and connected, people can unleash their innate genius for radical innovation, permanent change and transformational learning."
— Dr. Sunnie Giles
Meet Sunnie Giles
Dr. Sunnie is a new generation expert on radical innovation who takes the mystery out of what radical innovation is and how to consistently produce it. By combining her unique expertise in advanced neuroscience, complex systems approach, quantum mechanics and business, she has produced a breakthrough program called Quantum Leadership. Dr. Sunnie's methodology has helped hundreds of leaders create a culture of radical innovation that establishes a new platform upon which the rest of the industry to build incremental innovations.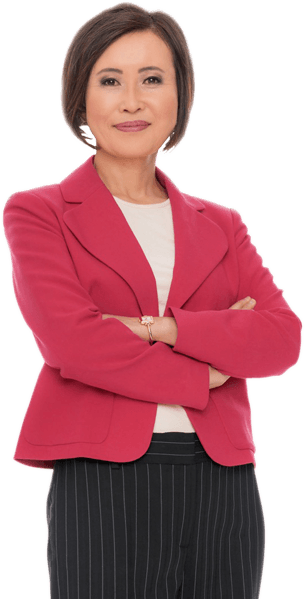 Professional Certified Executive Coach
Effective Leadership
"Neuroscience research reveals that the human brain operates on a hierarchy of safety, connection and learning. Effective leadership must address the two fundamental human needs once the basic safety needs are met – connection and growth.
Ineffective communication stifles connection and ineffective learning impedes growth.
Effective leadership starts from within – with self-management. On the foundation, then it provides connection and facilitates learning. Constant learning through iterative experimentation and transparent communication transforms the organization to produce industry game-changing innovation.
Schedule an Inquiry with Dr. Sunnie
Sign up for Dr. Sunnie's monthly newsletter
How does she do it?
Radical innovation is a serendipitous result of many self-organizing employees experimenting and learning from profuse experimentation, following simple rules. Although radical innovation is uncontrolled and unpredictable, her global leadership research found that leaders and organizations can do certain things to consistently produce radical innovation.
What Is Quantum Leadership?
Quantum Leadership produces radical innovation by:
Mastering self-management, which is critical to provide safety for others
Providing safety for others so others can use the higher part of their brain for connection and learning
Facilitating differentiation through which a diverse pool of thoughts can be created
Creating connection and belonging in the organization
Facilitating effective learning through profuse trial and error
Inducing radical innovation consistently
It's not a simple list of behaviors but an integrated system that addresses deep human needs and unleashes the maximum potential in individuals so they can produce radical innovation.
It is a set of leadership competencies that transform leaders and organizations to stimulate innovation based on solid neuroscience and complex adaptive systems research. It starts with effective self-management, provides safety for others, facilitates differentiation leading to deep connection among the team; then facilitates learning and growth. When feeling safe and connected, people can unleash their innate genius for innovation, intelligence, and capacity for learning and pursuit of excellence.
Take Dr. Sunnie's Leadership Assessment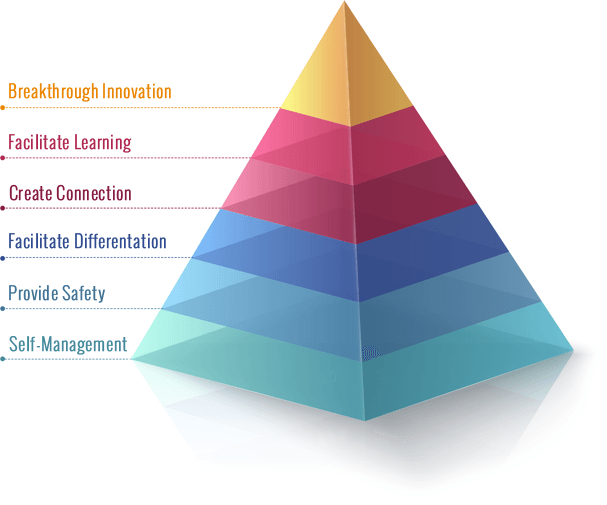 Dr. Sunnie's Qualifications
Ph.D. in Marriage and Family Therapy (systemic psychology), Brigham Young University
MBA, University of Chicago, Booth School of Business
Professional Certified Coach credentialed by International Coach Federation (ICF)
Graduate of Coachville Center for Coaching Mastery program / Accredited Coach Training Program (ACTP)
Former Vice President of Strategic Marketing and Insights, Experian
Former Vice President of Marketing, Broadbridge ($2.5B B2B Financial Solutions Company)
Former General Manager of Corporate Brand Marketing, Samsung
Former Program Director & Global Brand Strategist, IBM
Former Manager of Business Strategy Consulting, Accenture
Former Senior Financial Analyst & CPA, Baxter
Sign up for Dr. Sunnie's monthly newsletter
Thank you for your interest. You will receive her new thoughts, articles published and speaking events before anyone else.